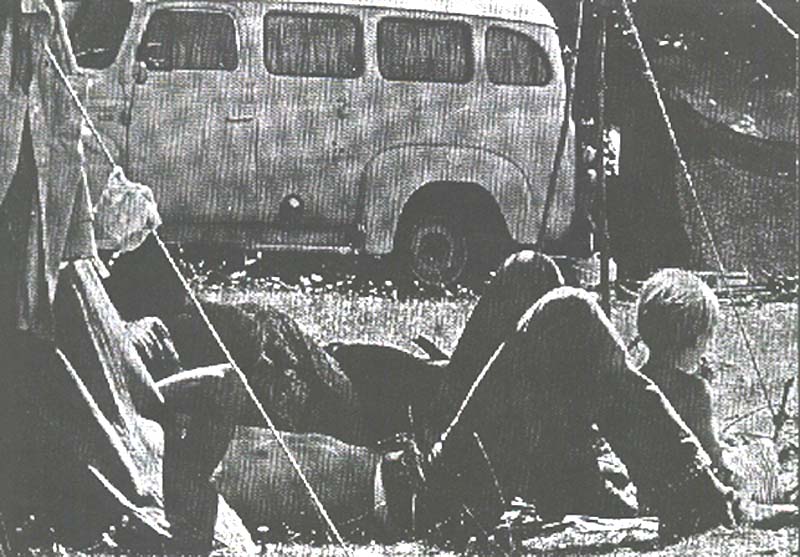 The First Weekend Passes
Monday, after the mass exodus, Puzzleman told the media, "That's to be expected. You've got to realize that half our people, or more, work or go to school. They had to cut out after the weekend, but they will be back". Everything was going real smooth, he reported. The sanitary facilities were being pumped out (they had filled to overflowing) and would be ready for the next weekends influx of people.
At the glen, where most of the people had camped , many of the tents remained and the concession stands were still doing their boistrous business. A large garbage enclosure had either been set or had accidently caught on fire, sending billows of odorous smoke over the grounds.
Edwin and John Tate were still living on the grounds although they had moved Edwin's wife to another sons ranch in Skamania County. "She's just about in a state of shock from this whole thing", John said. The Tates still had about 60 head of cattle on the farm, at least they had that many when the festival started. They also had, at times, more than 10,000 people on their land whom they now considered to be trespassers.