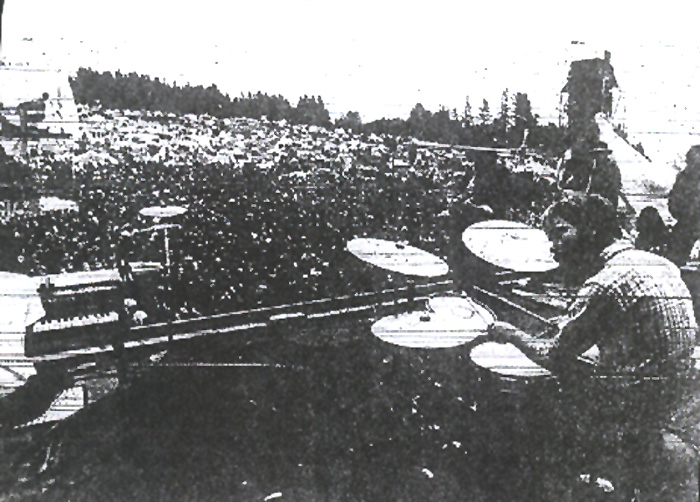 The Crowds Grow
Efforts to obtain additional parking areas failed, resulting in traffic tieups which prevented some people from reaching the site. People were being told to find parking at Delta Park in Portland and that a shuttle bus would be provided. This never materialized.
The traffic situation was critical Saturday night with Deputies setting up a one way traffic grid on the small country roads leading into the festival.
The lack of parking spaces resulted in people parking illegally along the sides of these roads. So many people parked illegally that the Sheriff's office couldn't see the value of ticketing them or having them towed.
They did however issue tickets to people who stopped their cars on the Washougal River road to gawk at skinnydippers.
The F.A.A. had its hands full as there was lots of air traffic over the site and the Washington State Patrol sent its 40 man tactical squad to Clark County to help patrol.
Dr. Champaign visited the site again on Sunday, Aug. 30th, and branded the facilities as "primitive". He said that the water supply was barely adequate and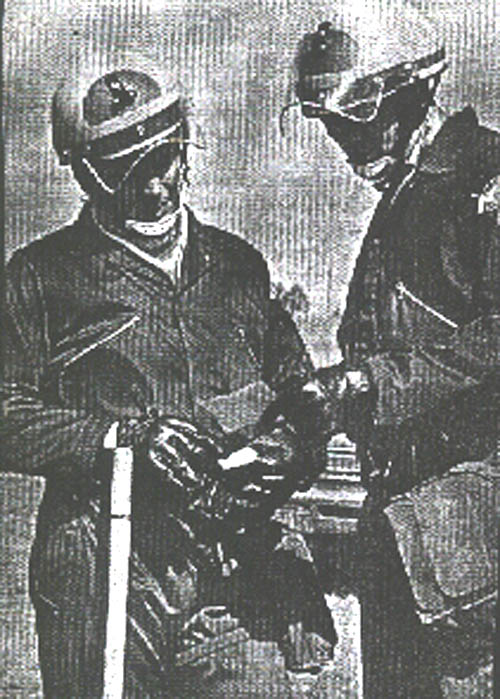 that some people had to wait in line for water .
Volunteers from the Seattle based Open Door Clinic moved themselves down to help with the festival- the sixth they had volunteered to staff. The ODC had close to 200 people working at the site. A half dozen nurses from St. Joseph's Hospital in Vancouver volunteered their help and there were about 40 physicians on the grounds over the weekend according to Doug Sutherland, Acting Director of the ODC.
Coordinator of the Clinic Services, John Durkan, explained, "We provide medical facilities for those who cannot afford them". The ODC also provided a counseling service for many people who appeared to merely need someone to talk to. The ODC treated 1,000 people over the weekend including a few drug overdose cases. St. Joseph's Community Hospital handled most of the transported cases, reporting 8 admittances and 20 outpatient cases.
On Sunday, the body of a young Spokane man was pulled from the river. He apparently drowned after a bad acid trip.
Hard rock music began about 9 o'clock Saturday night and continued into the early morning. It picked up again about 3 o'clock Sunday afternoon and was still going strong at 4 A.M. At least a dozen bands performed for the crowd Sunday including some of the bigger names on the bill (for that weekend) such as: The Smith Brothers, The Wayne Silversonics Band, and Mojo Band. A light show got under way Sunday evening to compliment the acid rock sounds with visual imagery.